Our Weddings
Man With The Wedding Plan is very proud of the clients that they have served for their dedication to one another throughout difficult and sometimes stressful moments in spending their lives together. But regardless of their ups and downs, it's their love that has always overcome it all to show the world exactly what they're made of. Below we've highlighted some of our many clients that we've help through the planning process and watched them tie the knot and celebrate it all night long!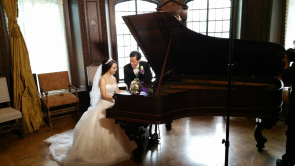 Kerry and Raymond
What a Day! That's all I can say about this couple. From Castles to Manors, this couple held their ceremony in the busy and beautiful halls of Casa Loma. The photo session was an EPIC surprise as well. This couple were given the once in a lifetime opportunity to take pictures in places that have never been accessed by guests or other wedding parties. So come take a look at these great shots and pictures! And what about the food! Belvue Manor not only offers the looks, but also the quality to boot!
---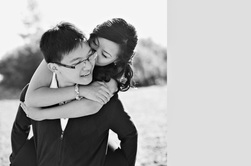 Keren and Matt
Keren and Matt had a very long engagement that spanned distances across the world. While one worked in Brantford and the other studying her doctorate abroad, this couple literally planned their wedding online. With only 5 months before their set marriage date, I helped them fully plan a beautiful and wonderful ceremony and reception that left the groom in tears at the absolute stunning picture of his bride. Take a look!
---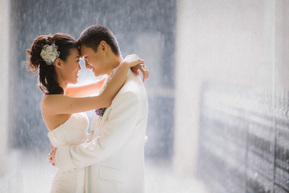 Maggie and Jason
Chinese Tea Ceremony, Photos in the Rain, BackStreetBoy Dance routines and much much more! Maggie and Jason showed me that no matter wind or rain, the day will surely go on. It was so much fun being their planner and coordinator and I can't wait to see their love in action as the years go by in this fairy tale marriage.
---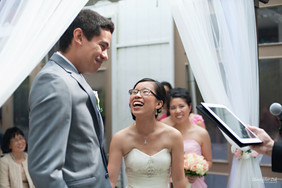 Candy and Francis
I first met Candy and her sister Sally as the lead planners of "Behind the I Do", a wedding planning company located in the greater Toronto area. They organized and planned Candy and Francis's wedding And I must say that It was an honour and a privilege to be their day of coordinator and help them execute a perfectly scheduled day. Take a look at some of their wonderful pictures within the Berkeley and the service they have provided.

---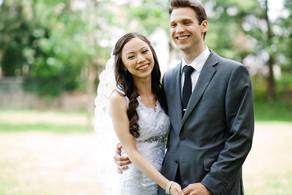 Chrisia and Adam
I was given the opportunity to work with two of my high school friends who have been engaged for over 2 years. Their wedding was truly inspirational of a love that knows no limits or boundaries. From cute creative paintings drawn by the Bride's father, to the fun and extremely silly dancing by the groom and his groomsmen, this wedding was a hit for them and their guests.

---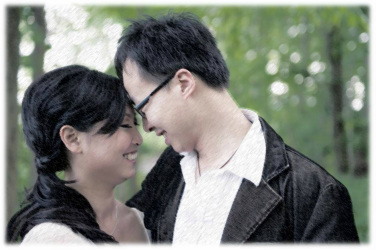 Florence and Darwin
From Lego, Video Games, to Traditional Chinese Instrumentals, Florence and Darwin did not stop surprising me with the things that they love to do together as a couple. I had a lot of fun helping this couple plan out their Wedding Day from the start to finish. Watching them walk together hand in hand to take pictures, especially the one on the waterfall, was breathtaking.
---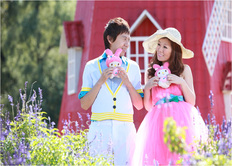 Summer and Eric
This happy couple held a Traditional Chinese Banquet after hosting their ceremony in the lovely and always beautiful Unionville. From riding bikes to dedicating a sexy song and dance "Nobody" by the Bride, Summer and Eric had an amazing day full of happy memories and great laughs. Check out some of the pictures here!
---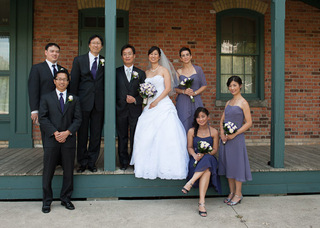 Jenn and Chris
This Couple was a very laid back and relaxed pair. So relaxed actually that they forgot their wedding day!... Just kidding!! haha this couple had so much wonderful support and love from all their family and friends, that their wedding was full of helpers and we couldn't find places to put them all! I wish these two all the best in their future and can't wait to see what happens next in their life.
---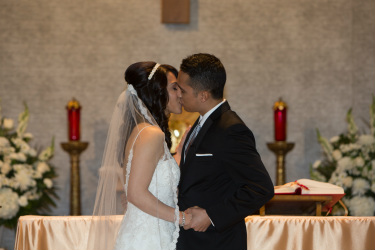 Samantha and Jose
Right from the beginning, Sam and Jose were outgoing and bubbly. I met this couple at a wedding show and as they were very excited about their big day, this couple went on-stage to win a free DJ package. WOW! From then on, I knew that these two would bring a wild ride and did they deliver. Their fun and easy going attitude made their wedding planning very smooth and enjoyable. The way things should be when planning a wedding! Thank you Sam and Jose! We wish you all the best!
---